Blog
Posted by Sharon Oldfield on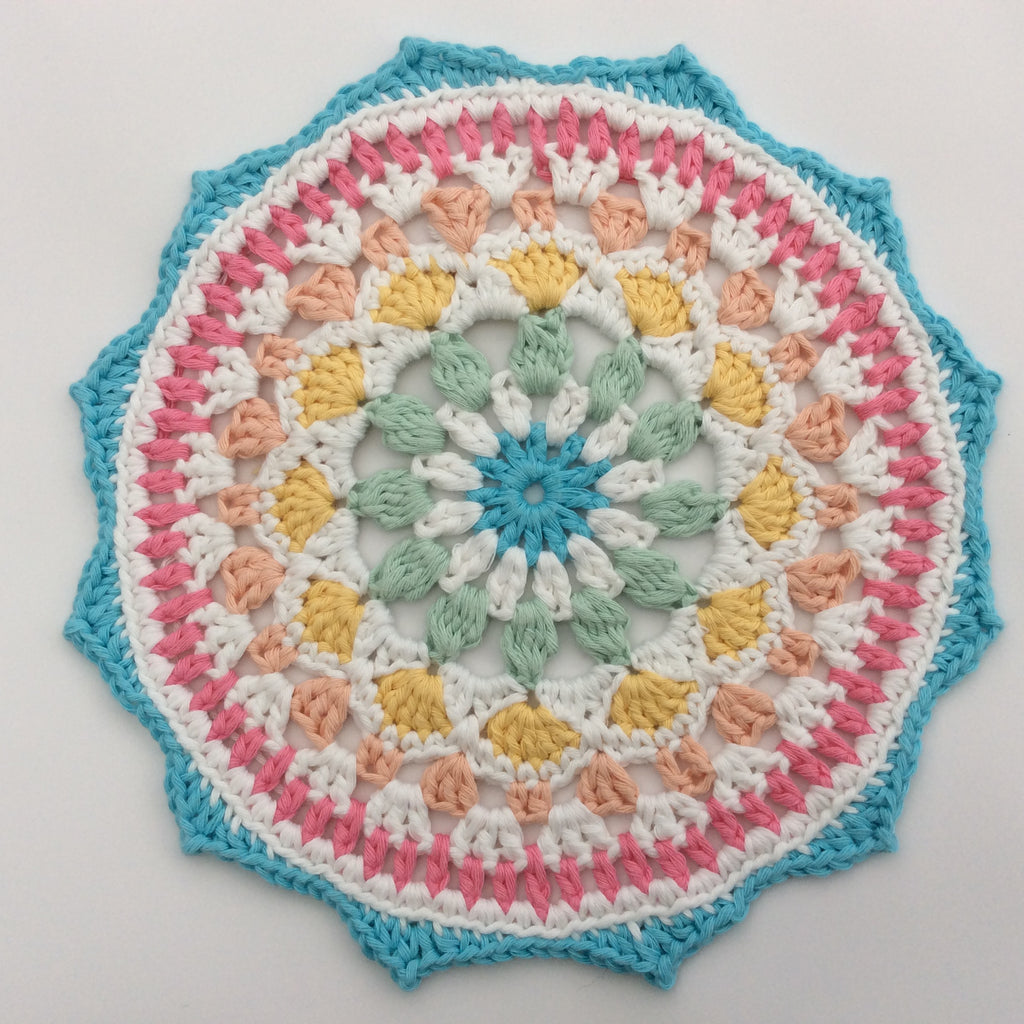 Here is the pattern for the Naissance Mandala.  Although a long post, I hope the photos included help support the pattern.  For a concise and on the go version please scroll down to the bottom of the post to find a link to a printable PDF version.   Pattern Notes  Pattern is written in UK crochet terms.        Abbreviations: dc     double crochet ch    chain ch sp    chain space htr    half treble tr    treble crochet ss     slip stitch  Yarn: DROPS Paris (see all colours available) 16 white  02 light turquoise 21 light mint...
Posted by Sharon Oldfield on
Naissance Mandala, the symbol of new beginnings January, the time for resolutions, new starts, new beginnings and usually, for me, a new craft to try or a new project to embark on. The thirst for new experiences and the need to learn and discover has led me to try a whole host of crafts and creative activities. Over the past few years, (much to the amusement of friends and family) I've had annual crafting passions; there has been 'the year of baking', closely followed by 'the year of cake decorating', not forgetting the years of wet felting, needle felting, sewing...
---