Blog — DROPS Karisma
Posted by Sharon Oldfield on
I spend, as I am sure you do too, an awful lot of time scrolling through books, magazines and the internet to find the next exciting project to put on my hook. Sometimes, however, an idea can come simply from looking at colours and the yarn itself. I am fortunate, I have a mountain of yarn to play with and I am lucky enough to see the colour combinations that my customers put together. Here are some of my favourites recently...you might see yours in there!            About a week ago, when in truth I should...
Posted by Sharon Oldfield on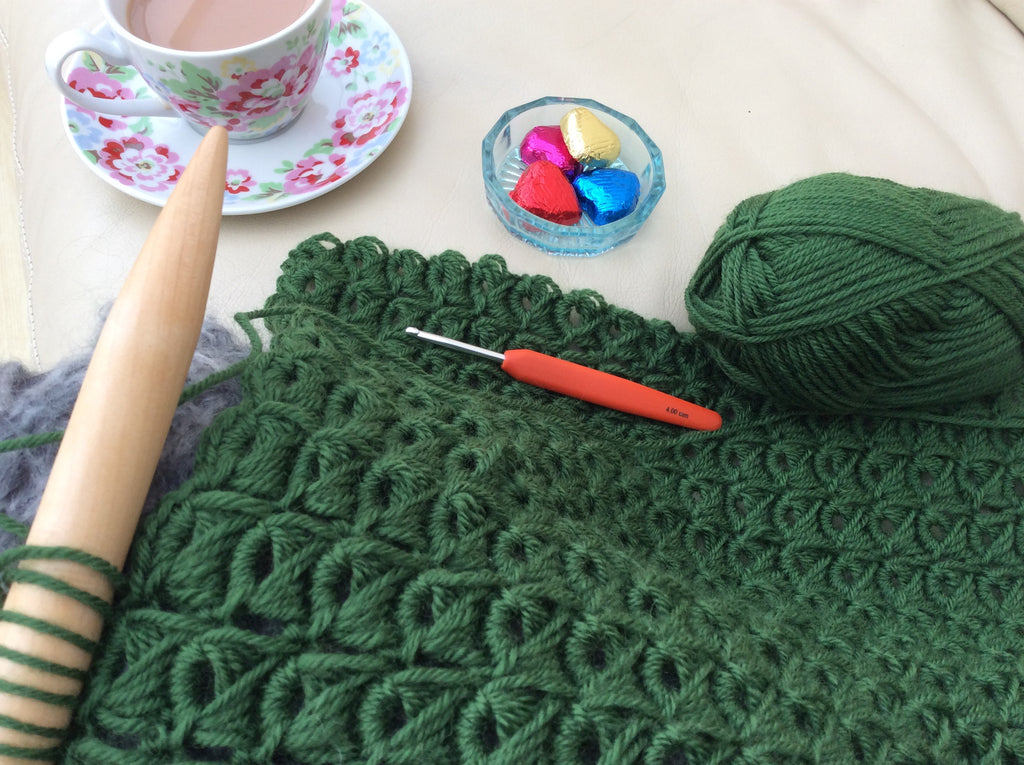 I have been eager to try Broomstick lace crochet for quite sometime now, then I found a gorgeous pattern for a crochet cowl whilst scouring Pinterest for 'How Broomstick Crochet' posts and could wait no longer!   The pattern I fell in love with is called the Broomstick Lace Cowl and can be found on the beautiful Mon Petit Violon blog (free to download). For my cowl I have decided to use DROPS Karisma in Forest Green (colour 47), a 20mm knitting needle and a 4mm hook.  The pattern does, however, use a 25mm knitting needle, so I know I will need...