Blog — Starfish
Posted by Sharon Oldfield on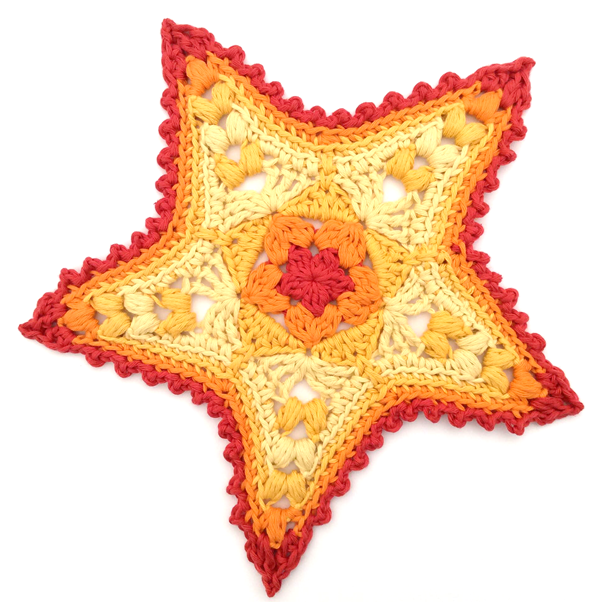 Here is the pattern and photo tutorial for the Starfish.  For a more concise version of the pattern, please scroll down to the bottom of the post to find links to a printable PDF version.   Pattern Notes  Pattern is written in UK crochet terms.  Yarn: DROPS Paris (see all colours available) red  orange strong yellow 35 vanilla  Hook Size: 5mm  Abbreviations: ch   chain ch sp   chain space cl   cluster dc   double crochet dtr   double treble 3dctog   three double crochet together htr   half treble crochet tr   treble crochet 2tr cl   two treble cluster 3tr...
Posted by Sharon Oldfield on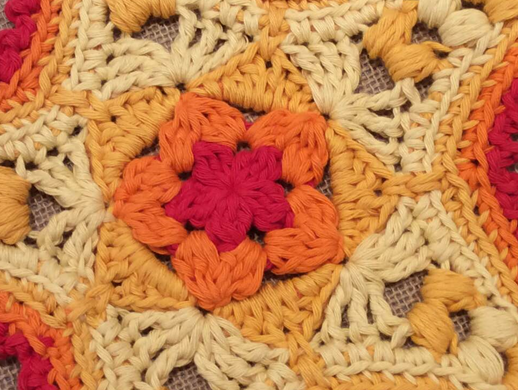 The last few days have been dull, overcast and the garden has had a good watering. A fascinating man, David King (who predicts the weather based on the moon's cycles and signs from nature), on the TV, assured the nation that this was nature's way of nurturing the corn after the 'dry, hot spell' we have had, so it can put on some good growth ready for the harvest. 'All well and good for the plants' I say, but the weather can have a tendency to dampen down the spirits, so what better way to cheer up a gloomy weekend than to...