Blog — Easter
Posted by Sharon Oldfield on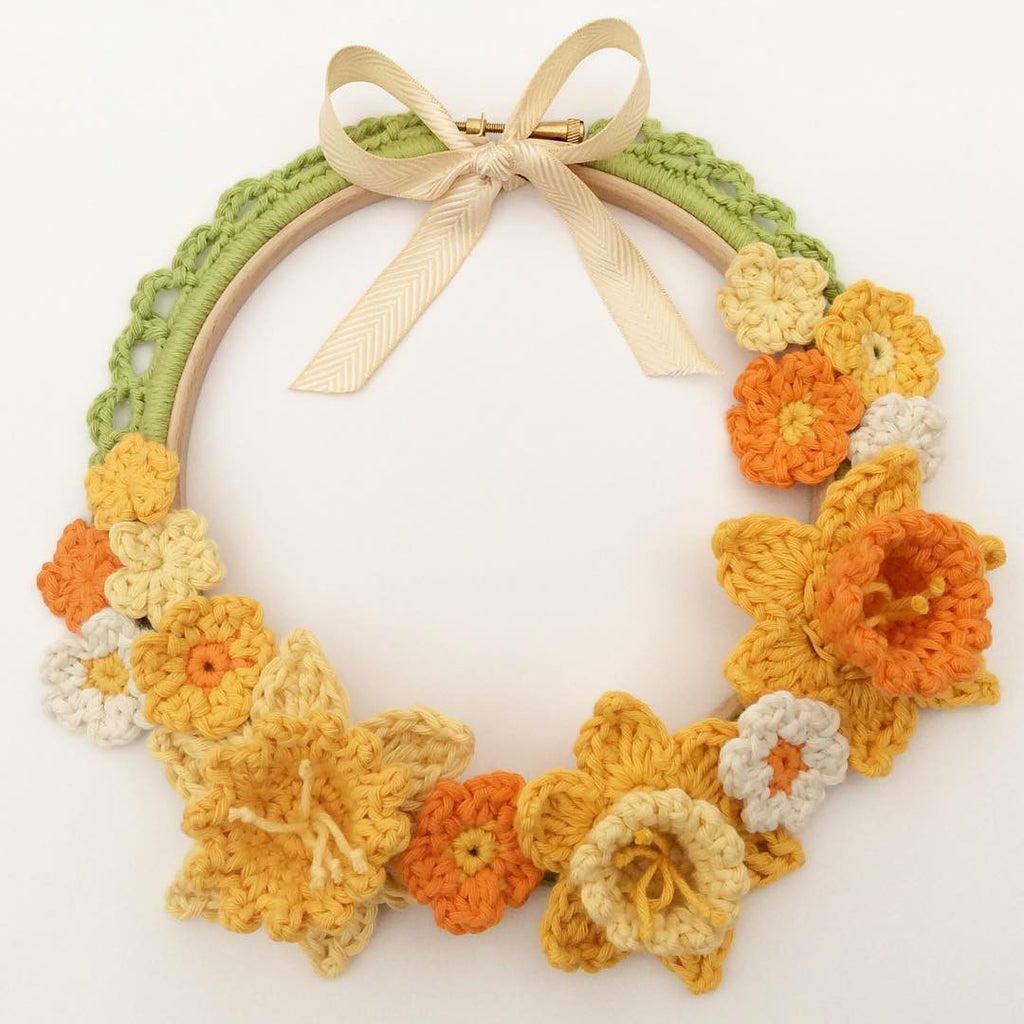 Around this time last year I created a pattern for crochet Daffodils and used them to create little wall hangings for my Mum and Godmother for Mother's Day. I also created a pattern for some little Primrose flowers too, as I was holding a Spring Wreath making workshop at Stitch Studio. Here's one of the Spring Wreaths made in the workshop. I thought it would be nice this Spring to share the workshop as a tutorial on my Blog, so here goes. Making the Wreath Base Materials & Equipment: 17 cm embroidery hoop DROPS Paris Yarn: I used Pistachio (39)...
Posted by Sharon Oldfield on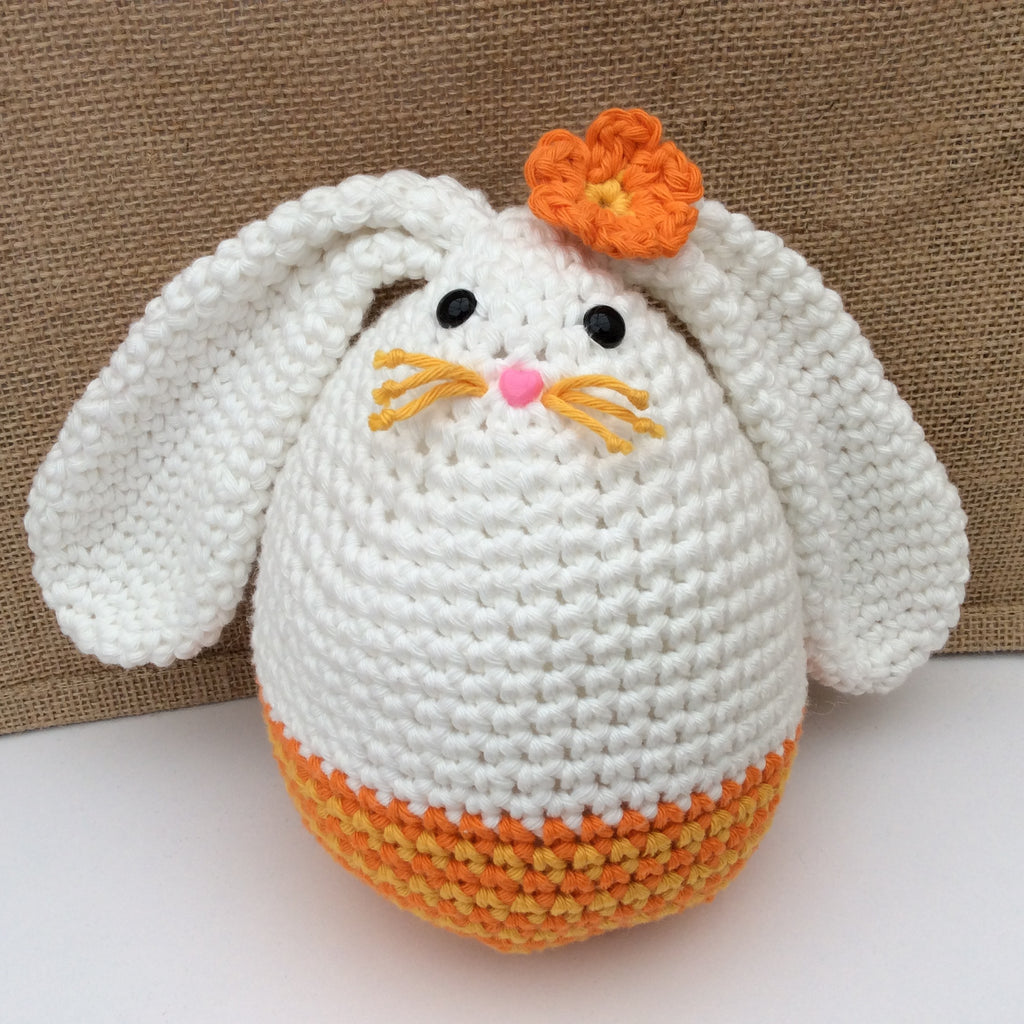 Megg the Easter Bunny hopped into the studio this week.      She has been bringing a great deal of joy, not least to my youngest who delighted in bouncing Megg about the house before I could even get her ears on, here she is having a well earned rest... Megg began life as a sketch or two, I often start my new crochet ideas with a quick sketch of an idea that has been ruminating in the recesses of my mind for a while. Then it's time for the hook, yarn and notebook. My main aim was to create a...