Blog — Daffodils
Posted by Sharon Oldfield on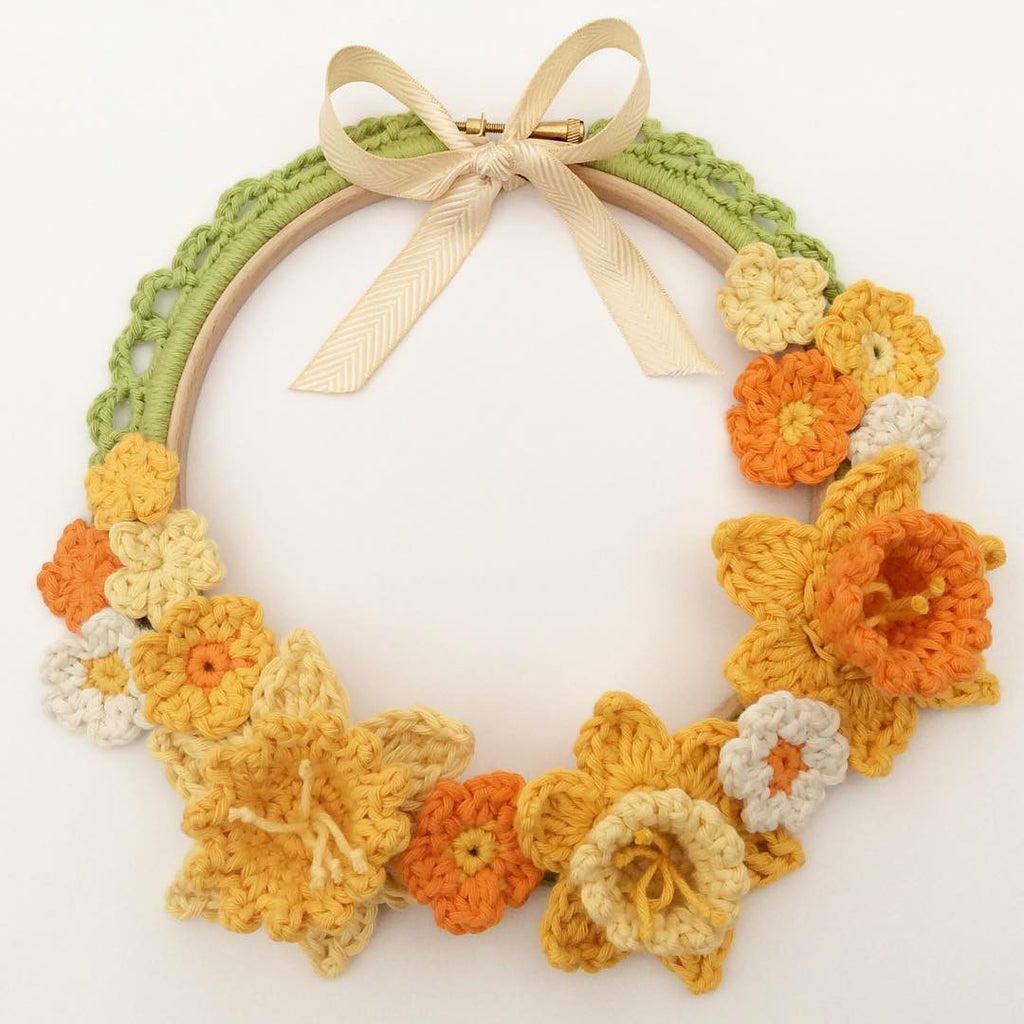 Around this time last year I created a pattern for crochet Daffodils and used them to create little wall hangings for my Mum and Godmother for Mother's Day. I also created a pattern for some little Primrose flowers too, as I was holding a Spring Wreath making workshop at Stitch Studio. Here's one of the Spring Wreaths made in the workshop. I thought it would be nice this Spring to share the workshop as a tutorial on my Blog, so here goes. Making the Wreath Base Materials & Equipment: 17 cm embroidery hoop DROPS Paris Yarn: I used Pistachio (39)...
Posted by Sharon Oldfield on
My crochet basket is currently brimming with these stunning Spring inspired colours right now. The colour palette has been inspired by these two lovely Easter treasures that have been gifted to my children in past years.  I chose the beautiful colours from the DROPS Paris cotton range; 16 white, 17 off white, 35 vanilla, 14 strong yellow, 13 orange, 39 pistachio, 23 light grey This week I have been making lots of Daffodils, both at home and during the Easter Crochet workshop at the Studio. We all had great fun seeing all the Daffodils appear on the table in all shades of sunny...